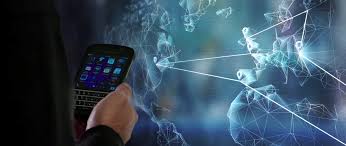 Leveraging emerging technologies to build a sustainable business.
ConvergedLinks consultants are independent experts – we are not tied to a particular industry or vertical. Our multidisciplinary team has broad experience across multiple verticals and we would be pleased to discuss your specific needs. Please contact us.
Examples of industries and verticals we have served in the past include:
Start-up and early stage companies: Our consultants and associates bring technical and business expertise as well as contacts and relationships with other players to help define, validate trial, manufacture and deliver your product or service. Our consultants have successfully helped multiple start-ups – it is in our DNA.
Incumbent Operators: Solutions targeted at incumbent and new carriers in the fixed and mobile space including broadband access in rural and fill-in areas, citywide networks. New services such as IoT, meter reading and Autonomous Vehicles.
New Operators: Broadband access using multiple technologies including fixed and mobile wireless, wireline, unbundled loops (LLU), MVNO and network/site sharing.
Regulators: Expert advice on technologies and trends and how they may impact regulations.
Internet Service Providers: Wireless ISP's (WISPs) - complete solution from business case, site-survey to equipment selection, regulatory filings and project management.
Smart Grid: We have worked with Distributed Generators (DGs) to provide wireless control, monitoring and switching systems to allow Smart Grid applications. We have also developed solutions for smart meters and remote meter reading.
Health Care: Newborn and patient monitoring using wireless systems, IP video cameras and RFID tags to monitor movement. Digital signage.
Transportation: Video surveillance and storage, wireless connectivity for bus, rail and first-responder applications.
Enterprise: Wireless and wireline connectivity and security; inventory, voice and data services, video surveillance.
Hospitality: Wireless connectivity and video surveillance for hotels, stadiums and parks.
Investors: Expert advice and due-diligence to Investors evaluating new technology investments or valuations.